Preliminary American Goulash Character Designs for my Pitch Package for a Cartoon Show!
Special thanks to Brent Smith for helping me brainstorm with some sketches! Sometimes you need an unbiased opinion to help you pick designs and move forward when you're….close….to the subject matter. Now that I've written, scanned, inked, colored, and freaking composited this darn thing, I have some meeting with Cartoon Network, Nickelodean, PBS & More!
Special Warning: These characters are "based" on my life but uh, they aren't actually "real" people. You see, essentially, cartoons need to stereotype in order to be, well, cartoons. So, um, if this is my family reading this, these are NOT cartoon depictions of you. Really. It's just a coincidence. So, uh, don't kill me. You know I love you, right?
That said, here's vhat I haf so far:
Nagymama (the 96-year-old woman of steel…and Little Debbie Snacks(tm))

Anyu (the over-protective mother with no brain-to-mouth filter)

Paprika (the dorky sheltered child who is afraid of everything)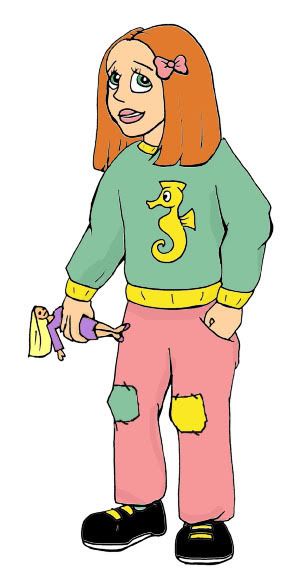 Alia (Paprika's sassy, yet equally sheltered best friend – you guys will hear about her soon in these blogs)

Liz (Paprika's stressed out cousin)